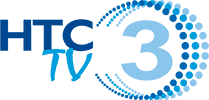 Still Ads
Still Ads can be placed on Hart Cable's Local Channel 3.
Still Ads on Local Channel 3 run continuously and are only interrupted by local programming.
BUSINESS AD
$35.00/mo.
CLASSIFIED AD
$35.00/mo.
10.00 per week
There is an additional one-time design fee of $20.00 with any Still Ad.
Have Someone Contact Me About This
COMMUNITY BULLETIN BOARD
Community Announcements are available to non-profit organizations for FREE.
Commercials
Target your audience with a commercial on Local Channel 3, as well as available National Cable channels. HTC proudly partners with Prime Media Productions, a visual communications company specializing in cable network advertising. Through HTC, Prime Media can offer Hartwell area businesses local advertising space for video commercials on HTC cable network channels such as A&E, CNN, ESPN, ESPN2, Fox News, Fox Sports 1, HGTV, History Channel, Lifetime, SEC Sports Network, TNT, and USA.
Prime Media, an industry leader in local cable TV advertising, has over 20 years of experience serving local business communities with their cable network advertising needs. Prime Media specializes in working with their advertising customers to develop strategies that reach local residents – those who are committed to shopping locally. In addition to standard rate card pricing.
To learn more about advertising your business on HTC contact Sara Margaret Moore, Account Executive, and Prime Media at 864.276.4168 or email her at smoore@pmpmail.net.